I did a quick scan for Empress Miniatures, didn't see them (sorry if I missed and this is a repost!). Their 28mm Modern Combat (the Modern SAS minis) line is great for soldier-y Spycraft characters. I've ordered from them before, top quality, and they do ship to the US.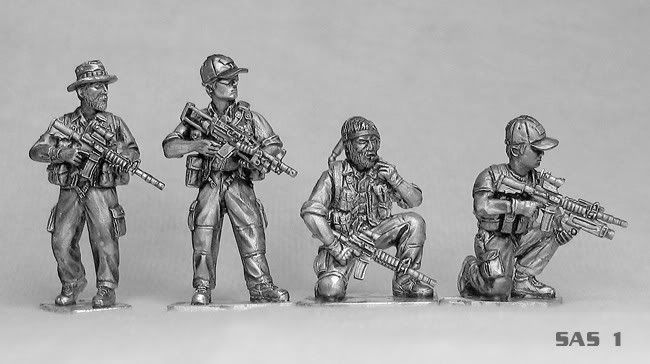 http://www.empressminiatures.com/userimages/procart32.htm
They've even got your Hacker covered!